See the new Stephen Wozniak wall sculpture "Whiteout" in the comprehensive group exhibition "Insight" at the Cape Cod Museum of Art from March 18-June 20, 2021.
Curated by Grace Hopkins, "Insight" features 60 new pieces from contemporary artists across the United States.
This safe brick-and-mortar exhibition is available for in-person public viewing at the museum. Virtual receptions will take place on April 2nd and April 9th on the Cape Cod Museum of Art website: www.ccmoa.org.
We hope that you enjoy the new "Insight" exhibition at the Cape Cod Museum of Art!
Exhibition Title: Insight
Location: Cape Cod Museum of Art
Address: 60 Hope Lane, Dennis, MA 02638
Telephone: (508) 385-4477
CCMoA Website: www.ccmoa.org
Stephen Wozniak website: www.stephenwozniakart.com
Dates: March 18-June 20, 2021
Please note that most of the artwork on display in the Insight exhibition is available for purchase. A price list is available at the reception desk or by contacting the museum directly.
About "Whiteout"

Stephen Wozniak
"Whiteout"
2020
Medium density fiberboard, lacquer paint, Corian ©
12″ x 24″ x 3″
The title of the sculptural wall piece, "Whiteout," alludes to both the zero visibility of polar region weather conditions and the unconscious state that recreational drug users often enter to escape their existential dilemmas. It also acts as an allegory about the comprehensive vision we often lose when our perspective is steeped in those of dominant leadership, sometimes loosening our self-identity.
Many of Wozniak's sculptural wall works mine suburban residential architecture and interior design elements of the recent past, disrupting the luxury culture we often craft to protect the underdeveloped self. His sculptures question the inherent material value of objects that populate the home, the class identities that we adopt and the nature of our self-worth. His works often provide a sanctuary to reset the self and clear a path for personal reclamation, spiritual development and existential understanding.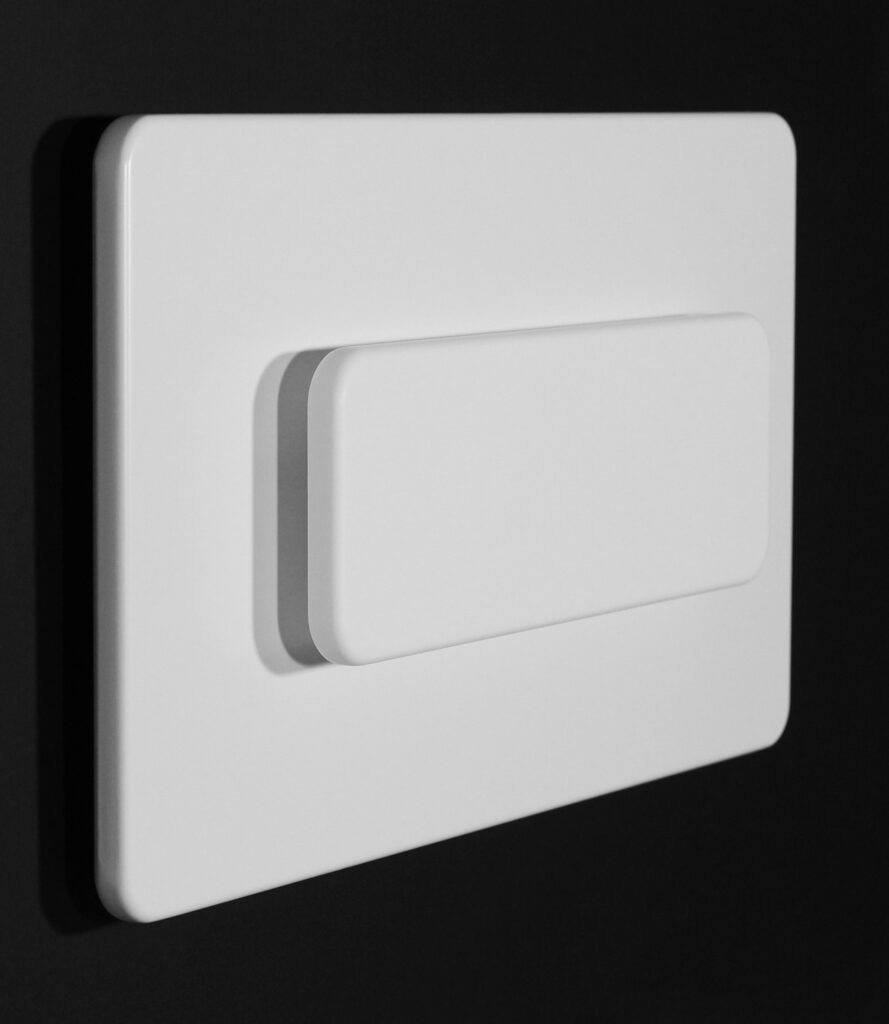 #contemporaryart #contemporarysculpture #newart #capecod #fineart #massachusetts #capecodmuseumofart #bostonart #wozniak #kunstwerk #kunstmuseum #美術